VIP Escort Service Hamburg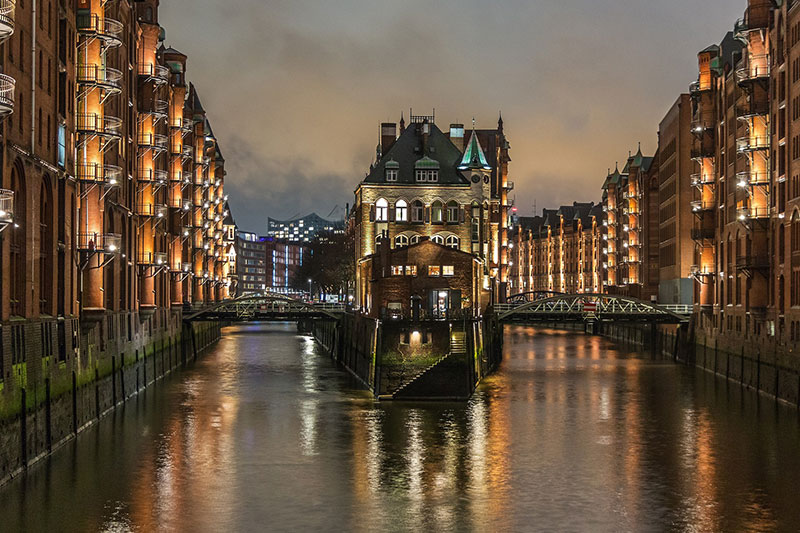 To many, the city on the Elbe is the most beautiful city in Germany. Surrounded by water, the Hanseatic city of Hamburg is extremely attractive as both a business and holiday destination. The new Elbphilharmonie Concert Hall, the city's diverse neighbourhoods and the countless fish markets give Hamburg a very special charm. Although Hamburg is extremely innovative, traditions are very important here. Enjoy the city and an erotic adventure with an elegant Blue Label Model.
We will be happy to advise you when it comes to choosing the right hotel or restaurant. Due to our cosmopolitan orientation, we know our way around and have created an exclusive overview, ready for you to explore and experience. We will find the most prime locations in the city for you, tailored to your personal style.
Privathotel Lindtner Hamburg
Hyperion Hotel Hamburg
Hotel Louis C. Jacob
Grand Elysee Hamburg
SIDE Design Hotel Hamburg
The Westin Hamburg
Hotel Atlantic Hamburg, Autograph
The Fontenay
Le Meridien Hamburg
Bianc
Zeik
Restaurant Haerlin
Estancia Steaks
Resaurant Heldenplatz
NIKKEI NINE
Fischereihafen-Restaurant
Heritage
Jellyfish
coast by east & enoteca
Atlantic Restaurant
Jacobs Restaurant
clouds – Heaven's Bar & Kitchen
east Restaurant
Kinfelts Kitchen & Wine
Jahreszeiten Grill
Brook
Lakeside
Gallo Nero Enoteca e Ristorante
Restaurant Heimatjuwel
Restaurant DaCaio
Petit Amour
Oechsle Restaurant & Weinbar
Parkview
Contact person: BLUE LABEL ESCORT Agency
Charlotte 


+44 7865 729917