Concierge Service & Yacht Dating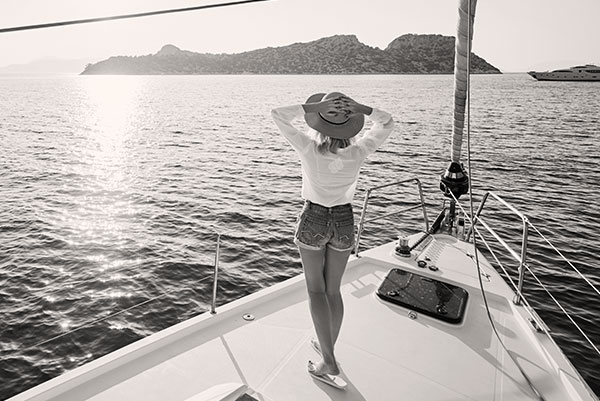 We fully understand the busy schedules of successful businessmen, because the price of success and prosperity is time and commitment. That's why we offer a VIP Concierge Service. With all the stress and hustle and bustle in your life, we want you to be able to sit back and concentrate on the important things.
We will be happy to help you rent a suitable yacht at your destination. Whether it's for a day trip or a longer stay, we are well connected and will enable you to make your stay as enjoyable as possible.
There is hardly anything more beautiful than spending a day on the water. Exploring a new place on a boat has its own unique charm. The possibility to stop at any bay and dive into the deep blue sea gives you a very special sense of freedom.
On a chic boat, of course, it's best to be in equally glamorous company. Treat yourself to some real time out and enjoy your date on a luxurious yacht. Let the crew pamper you with champagne and look forward to admiring the model of your choice in an elegant bikini for the entire stay. We can't think of anything more romantic than watching the sunset with a beautiful woman from a luxurious yacht.